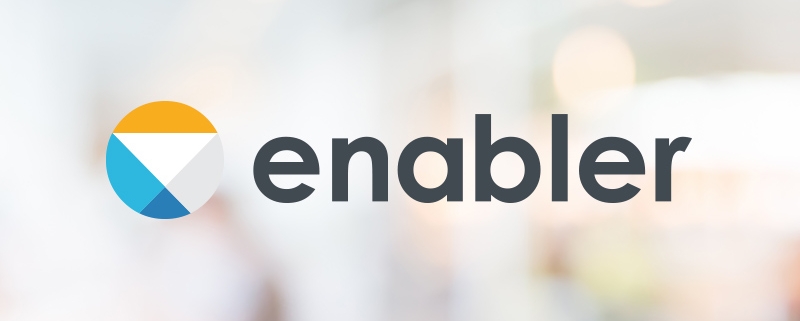 Enabler is supported by a team of email specialists who have won the RAR Award for Email Marketing in both 2017 and 2015, an accolade they are particularly proud of as it's based on independent votes from clients.
Okay, that all sounds great, but who are the people behind the awards? I recently brought the Enabler team together to find out what attracted them to email marketing, their advice for creating great emails, and how they see the medium changing in the future.
The Team
"How did you get into email marketing?"
Sophie:
I've always been into digital tech, and started having a look into careers while at university.  I applied for general marketing jobs wile still there, and once I'd tried email there was no going back  – it was my one true professional love!
Dominika:
I as introduced to email marketing while at uni too, then went straight into it when I started working.
Sean:
I only started it when i joined Pancentric – it's been a bit of a baptism by fire, but I'm enjoying it.
Andrew:
I also only got into email marketing when I started here.  I had more of a technical web background before I started doing email, but my main focus is supporting our clients and giving them the best knowledge of Enabler and email.
Paul:
I was building websites and interactive learning tools before working at Pancentric.  When I started, I was part of just a two-person Enabler team.  It's great to see how the team has grown!
"What do you like about the medium of email?"
Paul:
There is still a simplicity about Email; it's built in an old-school style and has become one of the easiest forms of correspondence to date.  There are many types of email, and its limitations are now being challenged daily.
Sophie:
It might sound strange, but I love the limitations.  You constantly have to find ways around problems like deliverability, design, code and mobile responsive elements.  You have to innovate to keep up to date with the ever-changing email landscape.
Andrew:
Paul mentioned the simplicity of email, which is something I like about it too, and I also like how quick it can be to get a campaign up and running, then to see the instantly measurable analytics – businesses can start seeing results within minutes of their emails being sent.
Dominika:
I like the immediacy of email, and that the recipient can open the message in their own time, so it's less intrusive than a phone call.  It also tends to produce a much higher ROI than calling ever could.
Sean:
Yeah, the speed of email is great, and its mobility makes it really convenient.  You can view emails on so many different devices and platforms now, so although you can open them in your own time it's harder to dodge them than phone calls – hence why it's great for marketing purposes!
"What is your best tip for creating a great email?"
Sophie:
Plan.  I can't really give more important advice than that.  Think about what you're trying to achieve, what impact it will have on your recipients' experience, and what you want the outcome to be.  Talk to experts and keep testing everything you do.
Dominika:
Yes, definitely keep the recipients in mind at all times.  Only include content that is relevant to your target audience, and test thoroughly before sending.  There's no room for mistakes in email marketing, as you need to immediately impress the recipient.
Paul:
Keep it simple.  An email is an opener or advert for something further.  You don't need to load everything possible into an email, as you may lose the recipient halfway through.  Capture people's attention with detailed intros, stylish imagery and interactivity that will be remembered.
Sean:
I agree that emails should be kept short and clean – avoid overcrowding, as you won't hold your recipient's attention if there's too much to take in.
Andrew:
Thinking more broadly, I'd say to focus on targeting those who are genuinely interested in your brand.  Use advanced segmentation techniques and data personalisation wherever possible, as they often boost engagement rates.  Also, try to make sure you only send an email when you have something truly valuable or helpful to say, and when you have a clear message or call to action.  Don't bombard people!
"Which brand do you think sends great emails, and why do you like them?"
Sophie:
I've got a couple of brands that I follow really closely for great design, build and innovation. B&Q are doing some fantastic stuff with mobile responsive design and build.
Burberry emails are crazy innovative and great if you like exploring new tech in email, and ASOS is incredibly good at email strategy – very well timed, topical emails that make me want to click every time.
Dominika:
Innocent Drinks illustrate perfectly how to keep customers intrigued, with their Friday morning email newsletter.  In addition to sneaking in product-related information and freebies, there's always plenty of interesting, entertaining articles and sometimes a humorous take on recent affairs that'll make even the grumpiest person smile on a Friday morning.
Paul:
Litmus, who are at the forefront of email, are knocking out some really interesting emails.  The last one I received had an interactive form to complete within the inbox itself.
GUESS emails are bold and well-styled have large impactful imagery and good use of space.
Sean:
Yeah, I think quite a few fashion brands are producing some cool emails at the moment.  Shout out to Ralph Lauren of course, whose emails I spend a lot of time designing, but I also like Zara's email styling.
Andrew:
Firebox is another one that sends clever and funny emails. They theme their subject lines around celebration days, sales and their product categories such as Favourites and New Stuff. Their email styling is great too – clean and simple, not too text-heavy and often incorporating GIFs to showcase their gadgets.  They also seem to have intelligent personalisation of products to their recipients (but maybe I just like all of their stuff!)
"How do you think email might change over the next few years?"
Paul:
Email has come a long way over the last few years and is starting to catch up with its digital big brothers of the web.  Its progression is constant, and I feel like it has a lot more to prove. I expect to see plenty of more interactivity via CSS3/4, hopefully an email build that will work across the email client board and perhaps more collaboration from the email clients themselves.
Sophie:
I am personally hoping that Microsoft will adapt Outlook so it is more in line with other providers, allowing B2B emails to become more innovative and exciting.
Andrew:
I also hope to see improvements to email client's support of modern coding techniques, with less need for individual email client hacks.  I think we will definitely see more automation this year, with more options for smarter campaigns.
Dominika:
I think email content will become more targeted and concise as a result of more sophisticated segmentation techniques.
Sean:
I agree – I think segmentation will also lead to greater personalisation and recipient interaction.
That's everything from the team for now! Hopefully they leave you with some new ideas, direction, and inspiration.
Do have a think about some of the email techniques and projections for the future, and see if you can get ahead of the game to impress your recipients. Maybe our team will mention your emails next time!
https://storage.googleapis.com/product-enabler.appspot.com/1/2017/07/image_087.jpg
675
800
Suzanne Reeves
https://storage.googleapis.com/product-enabler.appspot.com/1/2018/09/enabler-logo.png
Suzanne Reeves
2017-07-11 11:00:26
2018-12-07 13:43:34
Meet our email team