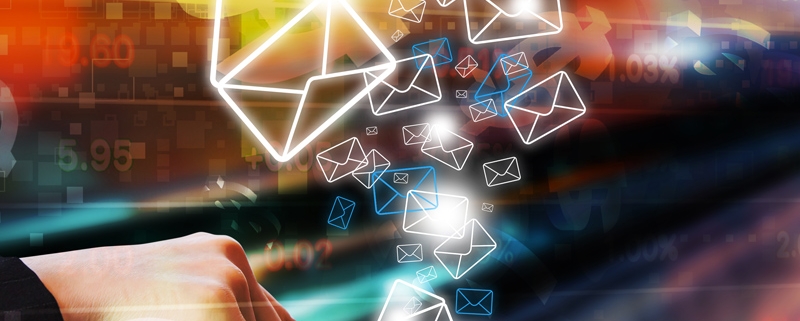 Spam filter problems are something you'll probably come across during your time as an email marketer.  At present just 79%* of permission-based emails actually reach customer inboxes, as ISPs (Internet Service Providers) and spam filters constantly try to find better ways to reduce the amount of irrelevant content in users' inboxes. So with almost a quarter of emails being earmarked as spam, how do you ensure you reach the inbox? It's therefore never been more important to understand how spam filters work, which is why we're here to help build your knowledgebase so you that can confidently create and send emails that should avoid being flagged as spam.
First things first…
To begin to understand how to avoid the spam-filters, we firstly need to tackle the question 'What is spam?'. There are hundreds of different definitions of spam out there, but the most comprehensive one is that spam is unsolicited, irrelevant email, sent in bulk to a list of people. For example, if you bought a list of data and started to send emails to the people on that list, although you think you are sending these people content you believe to be relevant or beneficial to them, you are in fact contacting people who have not opted in to receive your emails. Because you have not been given explicit permission to market to these people, your emails would be considered 'spam' by these individuals. (Note to self – only ever email opted-in customers).
Being marked as 'Spam' – what does it mean for your emails?
Spam might seem like just an annoyance in the inbox, but when individuals actively start marking your emails as 'spam' or 'junk', Email Service Providers (ESPs) will start to take notice. Having your emails flagged as spam will negatively impact your reputation as a sender, and if poor sending practices continue Email Service Providers will start filtering your emails directly into the spam folder to ensure you never reach people's inboxes. So to maintain good email deliverability and avoid being flagged as spam, it's worth understanding the laws and regulations that ESPs abide by. Different countries have different regulations regarding spam, for example the UK uses the 2003 Privacy and Electronic Communications Regulations, USA has the CAN-SPAM Act of 2003 and Canada has its own Anti-Spam Legislation (CASL), but every country / ESP has common regulations which all email marketers must abide by, including:
Always providing an unsubscribe link which work for at least 30 days post-send

Not using deceptive headers, from names and addresses or subject lines. 
(You can find a comprehensive list of laws by country at the end of this article).
Failure to comply with these regulations can result in costly penalties which differ per country. For example, violating the CAN-SPAM Act could see you fined $11,000 per offense… which translates to $11,000 for every email address you sent to. To ensure you don't fall foul, it's definitely worth having a read of the legislation before using any new data source.
Spam Filters – How do they work?
It can be rather tricky when it comes to judging how spam filters determine how 'spammy' an email is. To put it simply, they'll systematically weigh up each component of your email and assign each part a spam rating. For the purposes of this we'll call the rating 1-10, 1 ='not spammy' and 10= 'very spammy'. Once every email component has been rated the email will then be given a spam score which will decide whether an email can pass through the filter. If the score exceeds a threshold (let's call it 5 for this example) then the email will get flagged as spam, will not pass go and heads straight to the spam folder or is completely blocked from being delivered.
Avoiding the filters
The tricky part is that each spam filter works differently, with some having stricter 'pass' thresholds determined by their server administrations. So while your email might receive a score of 4 for one spam filter, another one might mark it as an 8. The list of spammy criteria is forever evolving as email users continue to identify and mark new email content / senders as spam in their inbox. Spam filters often share this information with each other to help identify new emerging spam. Unfortunately for us marketers, this means there's no easy or definitive checklist to ensure our emails don't end up in the spam folder. We do, however, know that there are some key factors to keep an eye on when sending emails.
1. Coding in your campaign. Some spam filters will be triggered by sloppy code, tags which don't need to be there or code that has been pulled in directly from MS Word. To avoid this being an issue in your campaigns, make sure you are using templates that have been reviewed by a developer, or have a developer build you one from scratch for you. Many ESP's will provide tools such as HTML or drag and drop editors which will help you avoid these issues.
2. Campaign metadata. Spam filters want to see that you know the people you're sending to. Personalising your emails is a great way to demonstrate this; it shows the spam filter that you hold information about the recipient other than their email address. You can also ask recipients to add you to their list of trusted mailers.
3. Your IP address. Some spam filters will block or mark an email as spam if it has come from an IP address that has been flagged as having sent spam in the past or been blacklisted, so you need to ensure the IP address you're emailing from has a good sender reputation. Try to avoid IP pools with poor reputations, where you share sending IP addresses with other senders, as their poor sending behaviour can impact on your deliverability / sender reputation. This usually won't cause problems if the ESP is taking correct precautions to make sure all emails have unsubscribe links etc, however if you see your deliverability rates drop, it might be worth contacting your ESP to make sure it's definitely your emails that are causing the drop in deliverability. Sending reputation is incredibly important, so make sure yours is good by sticking to good sending practices.
Content is key
Why words are a big influencer in avoiding the spam filters
Although content and formatting can be a bit of a hazy subject because there's no specific content that is always guaranteed to be flagged as spam in an email, I can recommend a few best-practices to make sure you're doing everything you can to not trigger spam filters and get your email safely to the inbox.
1. Never stop testing.  It's a great way to find out how different content in your email impacts your deliverability. If you don't make it into the inbox, it could be something in your content i.e. a negative keyword, too many links or images, or overall tone that is trigger the spam filter. Test and retest the content.
2. Clear unsubscribe links are a must. Don't try to hide your unsubscribe links within your email – it's a sure-fire way to get marked as spam if people can't find the link easily. Think about it from the perspective of the user, you receive an email and you think the content isn't relevant to you. If you can't find an unsubscribe link, what do you do? Some people might try and contact the company sending the emails, but most people won't bother and will just mark the email as spam. Don't let it happen to you!
3. Be consistent. If your customers are used to a particular type of content / branding from your emails, don't make a sudden change without warning. Straying from the normal messaging of your brand could trigger people to mark it as spam if they don't think it's a genuine email from yourselves.
4. Avoid trigger words. Now although there is no definitive list of words and phrases to avoid, spam filters are already looking out for certain negative keywords which have been previously identified as spam and proven to trigger filters. Using any of these words/phrases in your subject line or email is almost certain to get you a higher spam score and trigger a filter. We can't list them all, but some simple ones to avoid are:
the word Free

Exclamation marks (big no-no!), and other symbols such as $ £ %

ALL CAPS words
For a more comprehensive list of words to avoid, see HubSpot's 'Ultimate List of Email Spam Trigger Words'.  
So there you have it, some useful ways you can keep yourself out of spam. With any emails you send make sure you're really thinking about your opt-in method, how you're acquiring your data, setting customer's expectations, where you put your unsubscribe link, and what keywords you use in your email content. By keeping on top of all these you should be able to maintain a good sender reputation and prevent your spam score from triggering any filters.
https://storage.googleapis.com/product-enabler.appspot.com/1/2017/07/image_080.jpg
675
800
Sophie Graham
https://storage.googleapis.com/product-enabler.appspot.com/1/2018/09/enabler-logo.png
Sophie Graham
2016-11-29 11:00:11
2018-12-07 13:59:56
Spam filters: what are they and how to avoid them